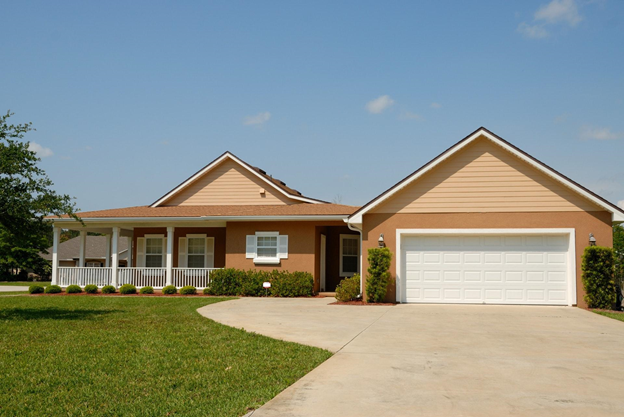 Photo credit: Pexels
8 Questions Accessible House Hunters Need to Ask Before Committing
It's no secret that finding affordable accessible homes in the current market can be a challenge. However, it can be easier if you ask yourself key questions and go in armed with knowledge. Here are some important questions that will help you with your house hunt.
1. Is my credit report healthy?
The Consumer Financial Protection Bureau recommends you check your credit as the first step in order to obtain a mortgage. Get a copy of your credit report by searching on Annualcreditreport.com, which is the only authorized site for free credit reports. You can get a free copy once every 12 months.
If your credit report isn't so healthy, find out why. You may have some outstanding debts to pay that have dropped your score. If your debtor allows for payment plans, take advantage of them and build up your credit score as you pay back the debt. It may take some time to repair your score, so be patient.
2. Can I afford modifications?
Sometimes, a home may not have everything you need, but modifications can help. Be warned: A common problem that people encounter when buying a home is overestimating their ability to make or pay for improvements. Calculate potential modifications with the overall cost. Some modifications might involve installing a ramp, replacing the floor with non-slip surfaces, lowering a few counters, or even adding simple door handles.
3. Is the house stable?
This isn't just for the foundation; this also goes for the plumbing, the structure of the house, and any potential problem areas that could give you trouble in the future. If the yard slopes downward toward the house, there's potential for water draining into the house and severely damaging it. Also, inspect any walls with fresh paint on them, as they could be symptomatic of hiding problems.
4. Does my realtor have my best interests at heart?
A realtor can help you navigate all the stress and headaches that come with paperwork and house hunting. Know what to look for in a realtor. See what kind of experience your realtor has, as well as how many clients they have and if they have time for you. Some realtors specialize in accessible housing. If a realtor you've met doesn't have the qualities you need, ask friends and family for recommendations.
5. Do I love at least 85 percent of this house?
No house is perfect, but that doesn't mean it isn't a keeper. If the house meets at least 85 percent of your needs, then you've got a good pick.
6. Is this a good and safe neighborhood?
Some neighborhoods can be deceptively unsafe, and in finding accessible housing, your safety is key. According to the Spruce, you can often find crime rates for a particular area online, but talking with local police can also help. Look around for signs of vandalism, such as graffiti or broken windows. Try interacting with neighbors and see if the vibe is a mostly friendly one.
7. Have there been problems with common pests?
Look out for droppings when touring a house. Observe the wood and see if there are holes or if the floor sags. Smell the house to see if there are any unusual odors.
8. Is the local area accessible?
More and more architects and engineers are focusing on developing communities that are functional for people of any age or level of ability. See if the sidewalks are wheelchair friendly, and find out how close access is to public transportation and how frequent the public transit is.
There are lots of simple ways to make a home accessible. Also, keep saving your money and building your credit score while you're hunting. You'll spend a lot of time in your home, so take your time to find one that's as welcome as possible.